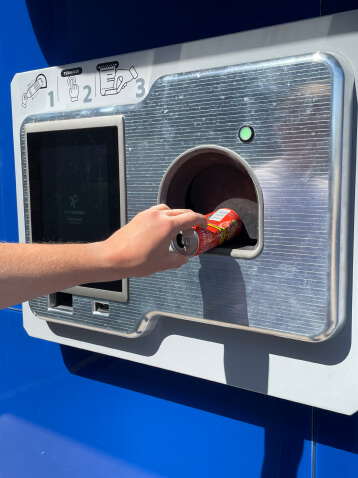 Massifying the collection and its purity thanks to technology, this kiosk integrates perfectly in the urban environment or in the car park of a supermarket.
Of an intermediate size, it combines a large storage capacity and an optimization of the floor space while allowing the sorting in 4 pure or mixed fractions.
Connected, intelligent and interactive, this kiosk proposes a compacting of the material to optimize its storage capacity while integrating the collection standards with wheeled bins.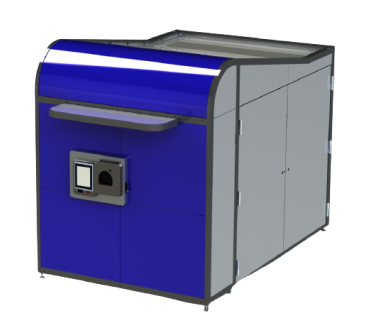 Power supply : 230V – 32A